Author: Dr. Mark Lee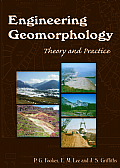 Engineering Geomorphology
by
Peter Fookes
,
J. Griffiths
,
Mark Lee
This significant new book by foremost experts in the field will be the first that truly covers the topic of engineering geomorphology as a distinct discipline and, as such, will be of paramount importance to both practitioners and students.

Engineering geomorphology is concerned wi... more...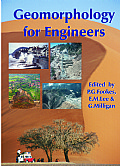 Geomorphology for Engineers
by
Peter Fookes
,
Mark Lee
,
G. Milligan
'...Most engineering companies employ geomorphologists on their full-time staff and all require a text that guides them to the core of the subject. This book fulfils that need...' Extract from the Forew... more...