Author: John Murray
Director of Landscape Architecture, University of Edinburgh, UK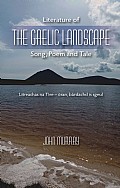 Literature of the Gaelic Landscape
by
John Murray
From the comfort of an armchair and with the aid of this new book, the reader can travel to the Breadalbane and Argyll of Duncan Bàn Macintyre; the Skye and Raasay of Sorley Maclean; and the Caithness and Sutherland of Neil M. Gunn. Photographs, maps and place-names linked to key passages ... more...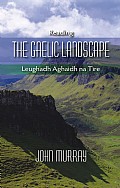 Reading The Gaelic Landscape
by
John Murray
How many people have looked at a map of the Highlands and been intrigued and yet, at the same time, felt excluded by the wealth and strangeness of the place names recorded? Reading the Gaelic Landscape is a must for anyone who is interested in the Scottish Highlands and its ancient tongu... more...