Just Published!
Revised and updated new edition which incorporates changes in the national and international standards




An acclaimed practical guide to the engineering geological description of soils and rocks in the field




​

The definitive work by an acknowledged expert

---
Reveals, through the eyes of a conscripted soldier, the day-to-day lives of British soldiers in British West Africa during World War II




Looks at the strange cultures, the landscape and wildlife, the unusual situations that were encountered in an alien and often frightening location known as The White Man's Grave

---

'...This book offers real-world advice on how you can create that digital transformation and successfully realise the benefits that BIM will bring through more efficient and innovative ways of working.' Extract from Foreword by David Philp, Head of UK BIM Task Group


---
This new collection of evocative photographs offers a snapshot of Scotland's lighthouses taken since the advent of digital photography, capturing the drama and beauty of these wonderful buildings. Ian recounts some of the more interesting stories and facts along with his own experiences so travel with him on a journey around our beautiful coastline.

---

'...This excellent guidebook builds on and updates previous editions to reflect that rapidly changing picture. It will be invaluable to canal users, and a delight to those who prefer to enjoy them from afar.' Extract from Foreword by Andrew Thin, Chairman, Scottish Canals



---
Extract from the Foreword by Professor John Burland, Imperial College London '...the photographs and block geomodels bring [the subject] to life in a new and fresh way. ... Many important engineering implications are illustrated emphasising the necessity of understanding the geological processes that form the ground profile. ...this book will provide an invaluable insight into the art of unravelling the complexities of the ground.

---
Ebooks
We are delighted to announce that we now have a selection of eBooks to order from your favourite etailer, please
click here
to see the full list - more titles will be added soon!
Featured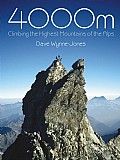 This is the engrossing story of the seasons the author spent climbing 4000m mountains in the d...