---
We are delighted to announce that our author, Rod Macdonald, Shipwreck Researcher & Motivational Speaker, has been inducted into the prestigious Explorers Club in New York City,

www.explorers.org

This is a great accolade and Rod feels honoured to be in such company.

The Explorers Club is an international multidisciplinary professional society dedicated to the advancement of field research and the ideal that it is vital to preserve the instinct to explore. Since its inception in 1904, the Club has served as a meeting point and unifying force for explorers and scientists worldwide.
---
Just Published!
'...Malcolm Smith has provided us with a fascinating
insight into the numerous threats faced by some
of our most vulnerable wildlife and the resourcefulness
of those who dedicate thier lives to protecting it. These are
uplifting tales of hurdles overcome, crises averted and
disasters prevented.' Extract from Foreword by Mark Rose,
Chief Executive Officer, Fauna & Flora International

---
Also more great books to look out for...
Ebooks
We are delighted to announce that we now have a selection of eBooks to order from your favourite etailer, please
click here
to see the full list - more titles will be added soon!
Featured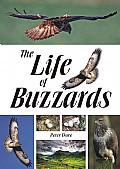 This is a much-needed and authoritative account of Common Buzzards gained from extensive studi...