Just Published!
'If you're looking for dramatic seafaring yarns then Graham Faiella's book is stuffed full of them. ... Here are stories of shipwrecks, disease, bizarre accidents, pirates and of some remarkable survivals. ... This is a fascinating book to dip into and a helpful reference work for those who want a greater appreciation of the dangers our ancestors faced at sea.' Who Do You Think You Are

---
As well as providing a history of lighthouses and the Stevenson dynasty, this beautiful and profusely illustrated book highlights the contribution made by lighthouse keepers over the last century or two to the study of natural history, and ornithology in particular. Much of this is discussed in the words of the keepers themselves set in the context of lighthouse history and thus providing a fascinating link with the past.


---
'...I am now very excited that the UK market has at last got its own dedicated and more importantly up-to-date and truly modern book on one of my favourite subjects. ...you can feel safe in the knowledge that you are being led and taught by an expert. ...this book will become the bible on all things stairs for every student and expert'. Extract from Foreword by Kevin Jones, Technical Manager, Richard Burbidge


---
Caithness, the most northerly county in mainland Britain, is one of the richest cultural landscapes in Europe. The relative geographical isolation of the area, traditional landholding and the survival of large estates, combined with the use of flagstone as the main building material since earliest times, has ensured the survival of a wide range of monuments in a profusion unequalled elsewhere in Scotland.


---
Also more great books to look out for...
Ebooks
We are delighted to announce that we now have a selection of eBooks to order from your favourite etailer, please
click here
to see the full list - more titles will be added soon!
Featured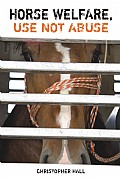 This book is dedicated to the protection of horses, ponies and donkeys and is based on first-h...