Just Published!
This well-researched book pulls together all the various strands that influenced the opening up and development of the North West Highlands after the disastrous risings of the early 18th century. Endorsed by royalty, the Georgian legacy represents the beginning of properly planned settlements connected by a network of communicating roads and canals in the 19th century. Although the rationale for their existence may have changed, the constant appeal of many of the new towns illustrates the enduring worth of this Georgian legacy.

---

Simon Hall's second book is set in the mid-1970s during the closing years of the golden age of British shipping, when cargo carriage at sea saw radical change and the romance of being at sea in old-style cargo ships came to an end. Hall's account is of five years during which he worked as a junior officer in the Far East and South Pacific.

---

The key areas of life cycle cost analysis (LCCA) and whole life costing (WLC) are exemplified in this volume with accounts of their application to housing stock, a community hydroelectric power system, various aspects of highway infrastructure, and corrosion protective coatings.


---
'The story of the lighthouse, and of the man who built it, Alan Stevenson, is a fascinating one, and Paul A. Lynn tells that story in an informative and highly accessible way. ...a large number of excellent (and often also contemporary) maps and drawings and more recent photographs really helps bring the subject matter to life. ...a thoroughly worthwhile addition... ...takes a rounded view of two very underappreciated subjects'. Undiscovered Scotland

---
Also more great books to look out for...
Ebooks
We are delighted to announce that we now have a selection of eBooks to order from your favourite etailer, please
click here
to see the full list - more titles will be added soon!
Featured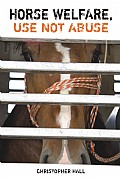 This book is dedicated to the protection of horses, ponies and donkeys and is based on first-h...