Just Published!
---
| | |
| --- | --- |
| View indicators have been installed at some of the finest viewpoints in Scotland and this book will be an inspiration and essential companion for anyone visiting the viewpoints and wishing to know more about their history. | |
---


This is a memoir of Dave's quest to climb the 4000m mountains of the Alps, illustrated by the very best mountain photography and enriched by chapters on the distinctive features of alpine climbing. His words and photos grasp the alpine experience in its varied forms that were shared with each climbing partner over the years and which is open to anyone with the same commitment.


---
'Palau has long held a fascination for scuba divers from around the world due to the beauty that lies below the waves of our small island nation. ... However, there is another story that lies below the waves in Palau that shares little of the limelight that the reefs and wildlife are accorded; a story that has its beginnings in 1920 when the League of Nations awarded Japan control of Palau. ... Over 70 years from the commencement of Operation Desecrate One these once iconic symbols of Japanese naval power have been largely forgotten. ... With the publication of this book and the detailed descriptions, history and drawings of the wrecks as they are today, this is set to change.' Extract from Foreword by Yositaka Adachi, Governor, Koror State

---
Revised and updated new edition which incorporates changes in the national and international standards




An acclaimed practical guide to the engineering geological description of soils and rocks in the field




​

The definitive work by an acknowledged expert




---
Reveals, through the eyes of a conscripted soldier, the day-to-day lives of British soldiers in British West Africa during World War II




Looks at the strange cultures, the landscape and wildlife, the unusual situations that were encountered in an alien and often frightening location known as The White Man's Grave




---
Ebooks
We are delighted to announce that we now have a selection of eBooks to order from your favourite etailer, please
click here
to see the full list - more titles will be added soon!
Featured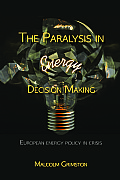 This analysis of decision-making in the energy field, especially electricity in the UK and Wester...