Just Published!
'...I am now very excited that the UK market has at last got its own dedicated and more importantly up-to-date and truly modern book on one of my favourite subjects. ...you can feel safe in the knowledge that you are being led and taught by an expert. ...this book will become the bible on all things stairs for every student and expert'. Extract from Foreword by Kevin Jones, Technical Manager, Richard Burbidge

---

'You will be amazed, enthralled and certainly amused by the tales that Duncan recounts. You will raise an eyebrow or two (more than once!). …a unique insight into contemporary exploration. Let the entertainment begin…' Extract from the introduction by Martyn Farr

---

Caithness, the most northerly county in mainland Britain, is one of the richest cultural landscapes in Europe. The relative geographical isolation of the area, traditional landholding and the survival of large estates, combined with the use of flagstone as the main building material since earliest times, has ensured the survival of a wide range of monuments in a profusion unequalled elsewhere in Scotland.


---
This is a much-needed update on the Buzzard which today is the most conspicuous and widely distributed diurnal raptor across most of Britain. Buzzards have somehow weathered persecution, pesticide pollution and loss or reduction of prey and it is now pleasing to note that in some regions it has been common for some while to see half a dozen or more of these big hawks on the wing, displaying together in Spring, or assemblies of several dozen juveniles feeding in fields.

---
Also more great books to look out for...
Ebooks
We are delighted to announce that we now have a selection of eBooks to order from your favourite etailer, please
click here
to see the full list - more titles will be added soon!
Featured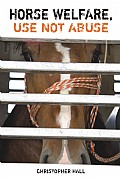 This book is dedicated to the protection of horses, ponies and donkeys and is based on first-h...