Author: Mike Starke
Writer, broadcaster, cyclist and amateur sailor, Mike Starke is the great-grandson of Tom Green and has contributed articles to many magazines including Private Eye. He has participated in races such as the Fastnet Race and also completes the annual 65-mile Isle of Wight cycle ride.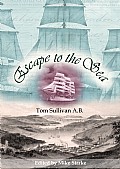 Escape to the Sea
by
Mike Starke
Written by Tom 'Jack' Sullivan Green, AB of Bristol in the 1920s, Escape to the Sea is an inspiring, first-hand account of survival against the odds of an orphan boy in early Victorian England.

Recounted in a fluent style and peppered with dialogue, this gripping tale of a... more...