Author: John Murray
Director of Landscape Architecture, University of Edinburgh, UK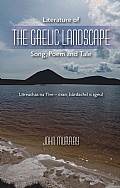 Literature of the Gaelic Landscape
by
John Murray
From the comfort of an armchair and with the aid of this new book, the reader can travel to the Breadalbane and Argyll of Duncan Bàn Macintyre; the Skye and Raasay of Sorley Maclean; and the Caithness and Sutherland of Neil M. Gunn. Photographs, maps and place-names linked to key passages ... more...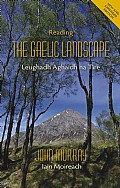 Reading the Gaelic Landscape 2nd edition
by
John Murray
Following the success of the first edition, this new edition has been expanded and improved with additional images and enhanced drawings. The subject matter has been expanded with the chapter on grammar and pronunciation extended. There are examples of how Gaelic personal names and the human body... more...