Author: Ian Cassells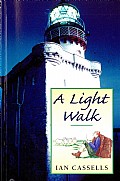 A Light Walk
by
Ian Cassells
Whilst on duty in the cramped confines of Muckle Flugga Lighthouse, Ian Cassells took to walking circuits round the lighthouse station for exercise (twelve laps to the mile). With this background, when the Northern Lighthouse Board celebrated its Bicentenary in 1986, he made the suggestion that i... more...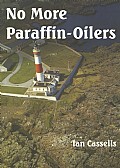 No More Paraffin-Oilers
by
Ian Cassells
This long-awaited new edition of an established best-selling title brings the story of lighthouses in Scotland up to date now that the task of automation is finished. With many additional photographs, map and a concluding section, this book remains a must for anyone with an interest in lighthouse... more...