Author: Dr. Arthur L. Allan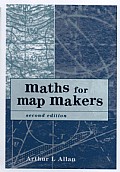 Maths for Map Makers
by
Arthur L. Allan
In response to demand, the author has written a new chapter on the subject of least squares estimation. To support this new topic, an appendix has been added, presenting additional matrix algebra. This second and enlarged edition of this established textbook for students and professionals is agai... more...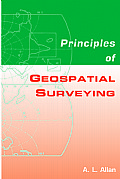 Principles of Geospatial Surveying
by
Arthur L. Allan
This important new book replaces the author's highly successful Practical Surveying and Computations and has been completely recast to accord with modern practices of geospatial surveying.

Although much has changed in the profession of geospatial surveying, the same basic geome... more...